An Open Letter to My President
From an American Indian Supporter
by Ernie C. Salgado Jr., Soboba tribal elder, January 2018
Dear President Donald Trump,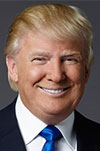 As one of your few American Indian supporters I write this open letter to you and with all due respect for you and the Office of the of the President of the United States of American.
The purpose for this communication is to ask that in the future you refrain from referring to Senator Warren as "Pocahontas."
I also ask that you honor your word by offering an apology to the memory of "Pocahontas" and to the American Indian people for bestowing her name on such an unworthy person.
It would be more politically correct to refer to the liberal Senator from the Commonwealth of Massachusetts as a "Phony," or a "Wanna-Be American Indian" or just plain "Lying Liz" which seem to be a better fit.
As a Tribal Elder I am troubled by the fact that she lied to take a position that might have been filled by a qualified and deserving American Indian.
To this day she has not shown any remorse or offered any apology for her criminal actions. And she continues her charade by claiming one of her ancestors had "High Cheek Bones" as justification to her claim as an American Indian which is far beyond pathetic.
Thank you Mr. President with great respect,
Ernie C. Salgado Jr., Tribal Elder
Soboba Band of Luiseño Indians


ERNIE SALGADO JR, Editor in Chief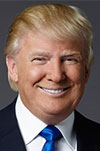 WHY I VOTED FOR DONALD TRUMP
by Ernie Salgado, Soboba Tribal Elder
... I am a federally recognized Reservation American Indian. I spent the first 18 years of my life on the Soboba Indian Reservation located in Southern California. And at age 76, I've had the opportunity to experience the greatness of this Country...


MAIN BLOG CALIE.ORG
Tribal: Luiseño
Reservation: Soboba Indian Reservation
Web Site: www.apapas.com
CONTACT
RESUME/BIOGRAPHY